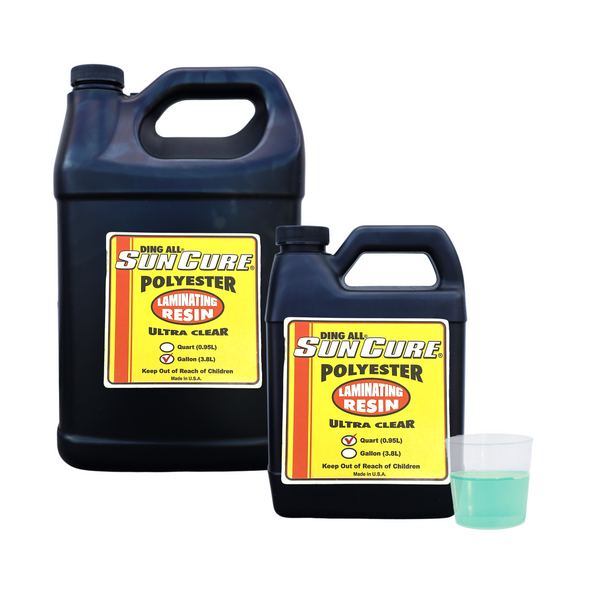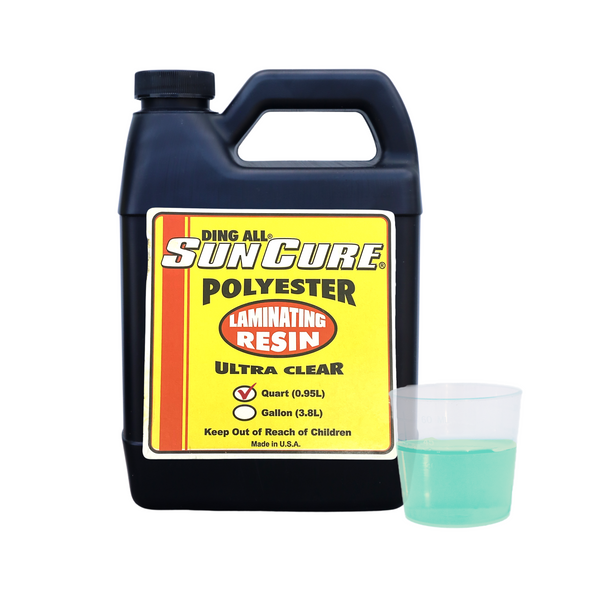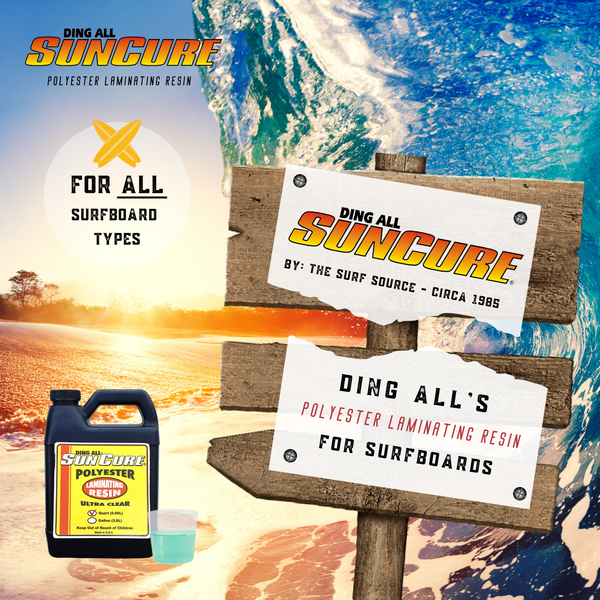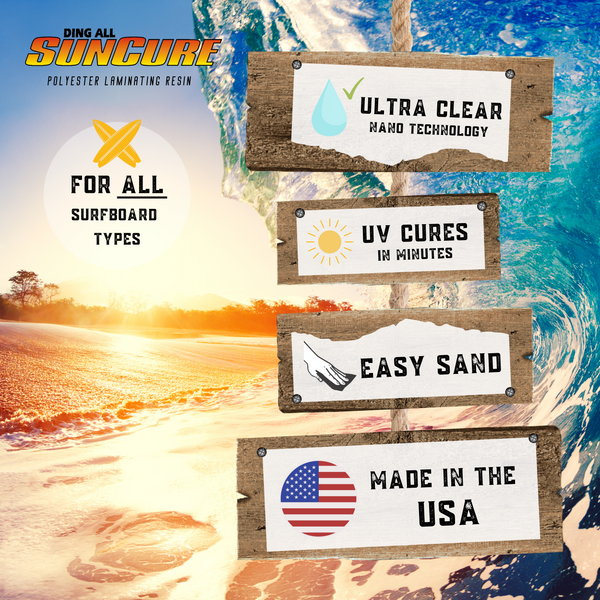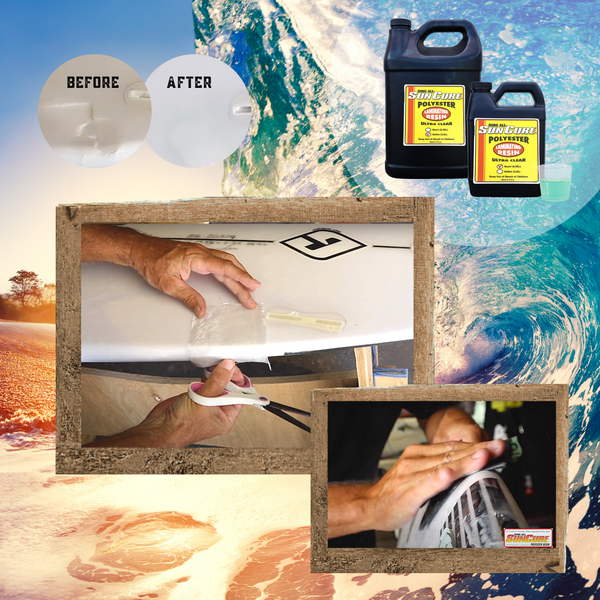 World Famous: Sun Cure Polyester LAMINATING resin. The fastest and strongest method for surfboard building or repairs. Ultra Clear finish and works great with Q-Cell or cabosil fillers. Sun Cure laminations fully cure in 5 minutes!

We also sell drums and ½ drums. Call us - (904) 247-0808

SHIPPING: Resin ships UPS Ground ONLY and only within the continental United States—excluding Alaska. A $35.00 HAZARDOUS MATERIALS SHIPPING FEE will be applied to five (5) gallon buckets.