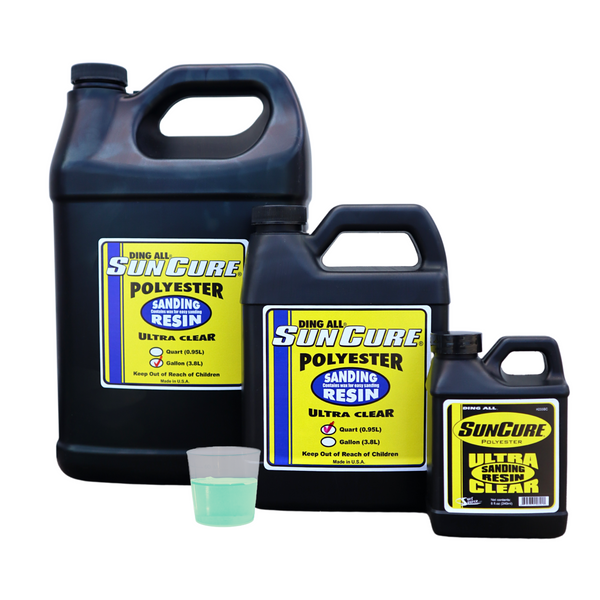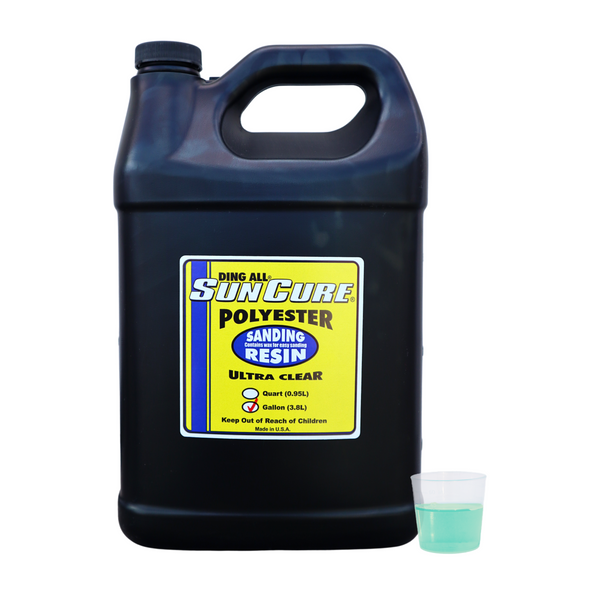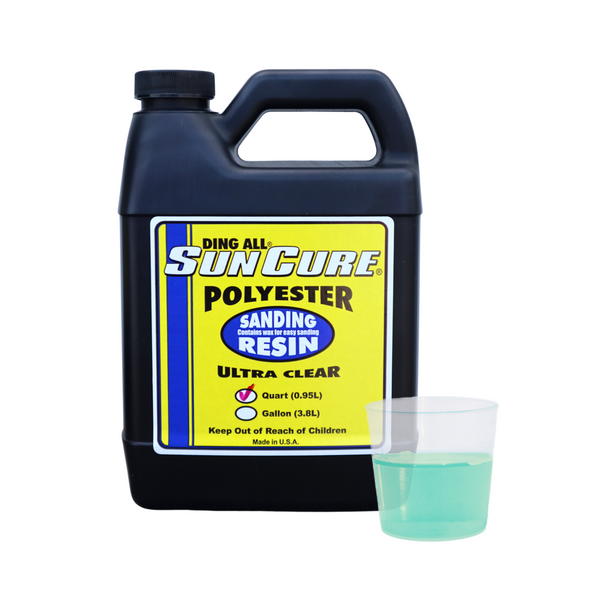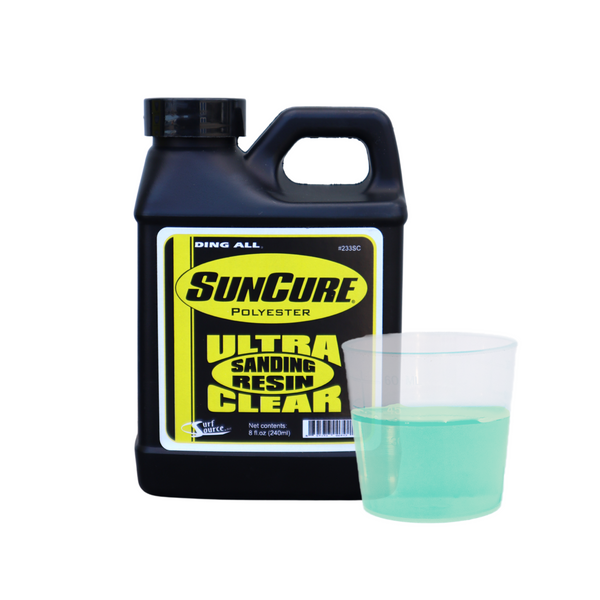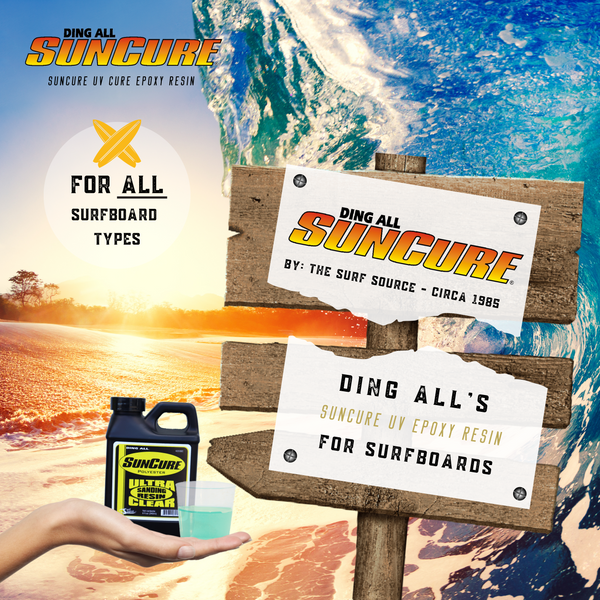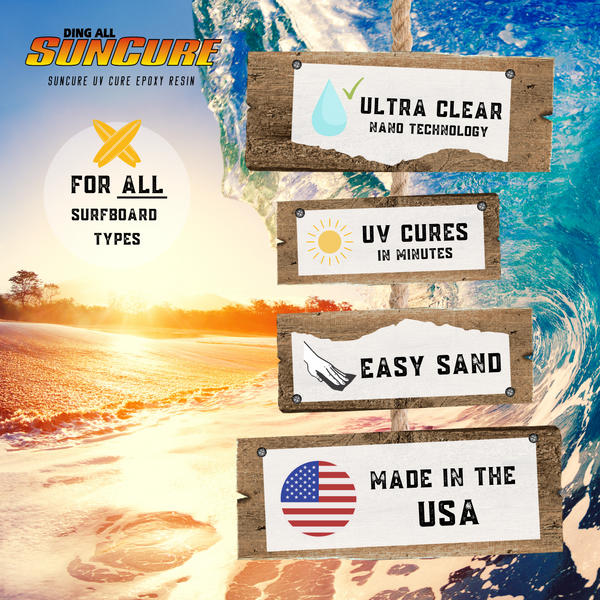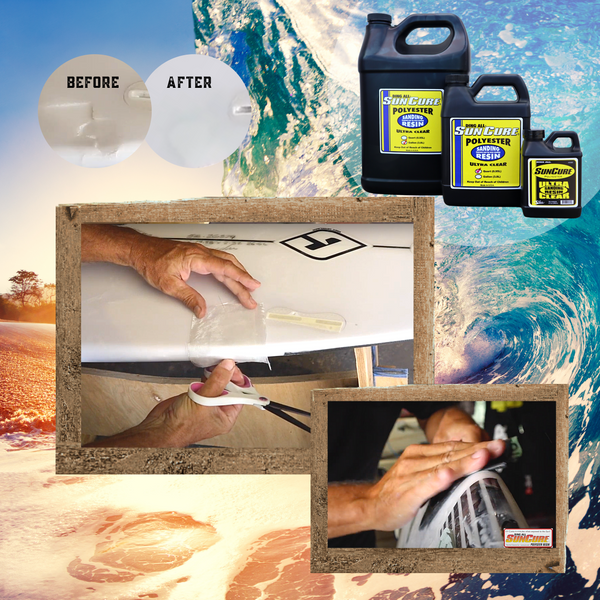 World Famous Sun Cure Polyester Sanding resin. The fastest and strongest method for surfboard building or repairs! Ultra Clear finish and works great with Q-Cell or cabosil fillers. Sun Cure sanding coats fully cure in 5 minutes. 
For 5 gallon buckets, drums, and ½ drums, CALL: (904) 247-0808
SHIPPING: Polyester Resin ships UPS Ground ONLY and only within the continental United States—excluding Alaska.