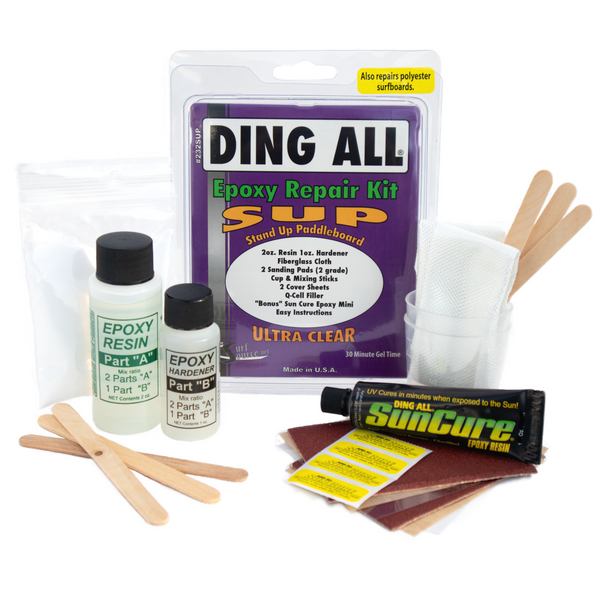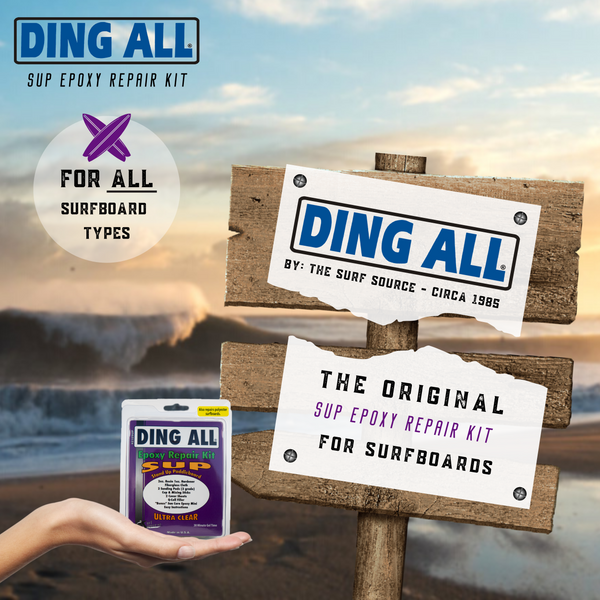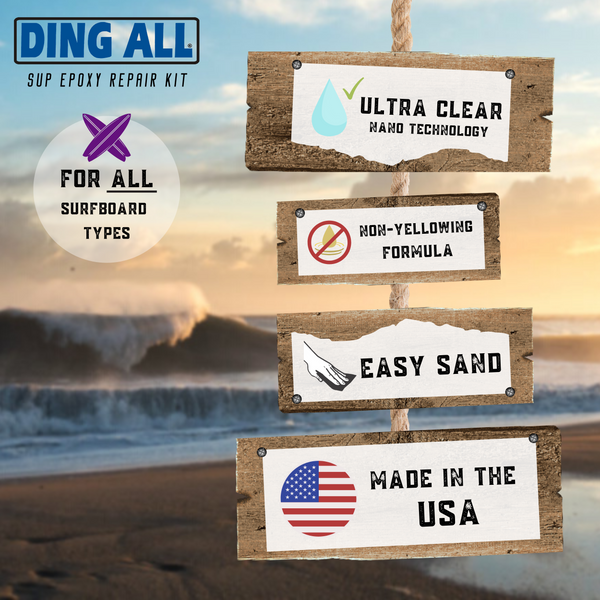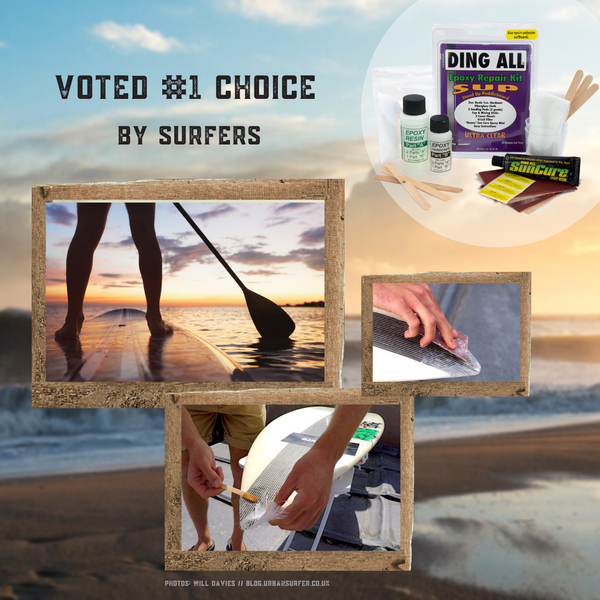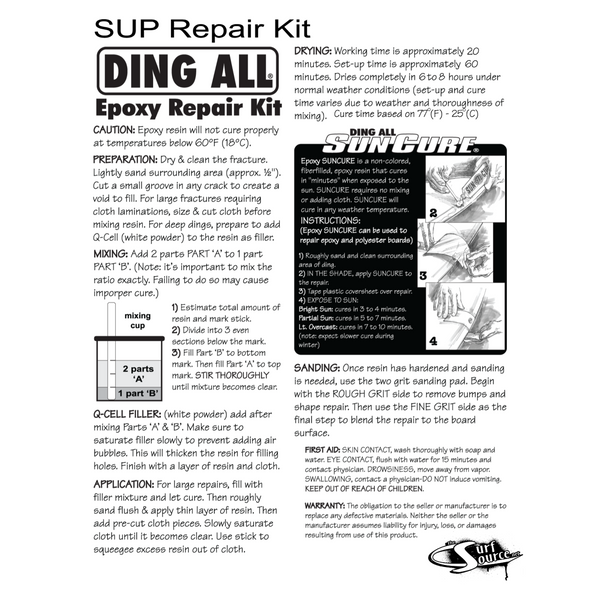 The Ding All "Super" SUP repair kit can be used to repair both Polyester and Epoxy SUP's. This kit is designed to repair all types of Dings from small to medium-sized.
High Standard: Ding All's 2 to 1 Epoxy resin is the same High Standard resin used to build all types of surf crafts! It is eco-friendly and designed to withstand UV rays (#NoYellowing).
Working Time: working time is 30 minutes at 77 degrees F and cure time is 6 to 8 hours.
SunCure Epoxy Fiberfill Resin: If smaller dings are being fixed, the kit comes complete with our world-famous SunCure Epoxy Fiberfill resin. Packed with fiberglass strands for strength, SunCure will get the job done in minutes after Sun/UV exposure.

 

NOTE: Use 1/4" Layers of Filled Epoxy resin to fill larger holes or voids to avoid resin overheating.
Kit Includes:
x1 - 2oz. Epoxy Resin & 1oz. Epoxy Hardener (3oz. total)
x1 - Fiberglass Cloth Pack
x2 - Sanding Pads (2 grade)
x1 - Mixing Cup
x6 - Mixing Sticks
x2 - Cover Sheets
x1 - Q-Cell Filler Pack 
Bonus - Sun Cure Epoxy Mini
Easy Instructions